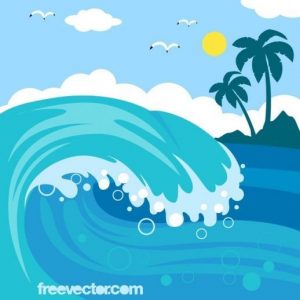 Year 5 marks the entry of your child into Upper Key Stage 2 and by now they are working very independently and finding their own voice as learners. We still believe that learning should be super fun in Year 5 with lots of opportunity to play and explore – our curriculum is designed to inspire the children to love learning and want to find out more for themselves about everything!
Below is the curriculum overview for the Autumn 2 2022
Below is the curriculum overview for the Autumn 1 2022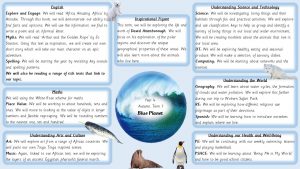 Below is the curriculum overview for the Summer 2 2022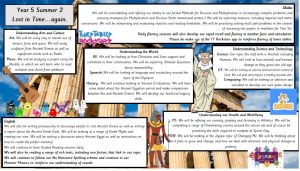 Below is the curriculum overview for the Summer 1 2022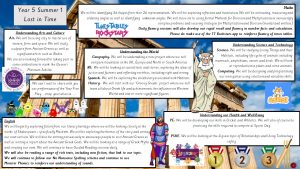 Below is the curriculum overview for the Spring 2 2022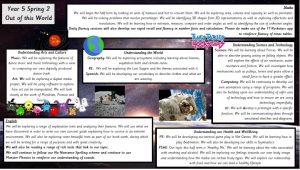 Below is the curriculum overview for the Spring 1 2022.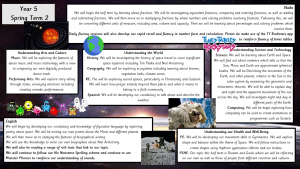 Below is the curriculum overview for the Autumn 2 2021.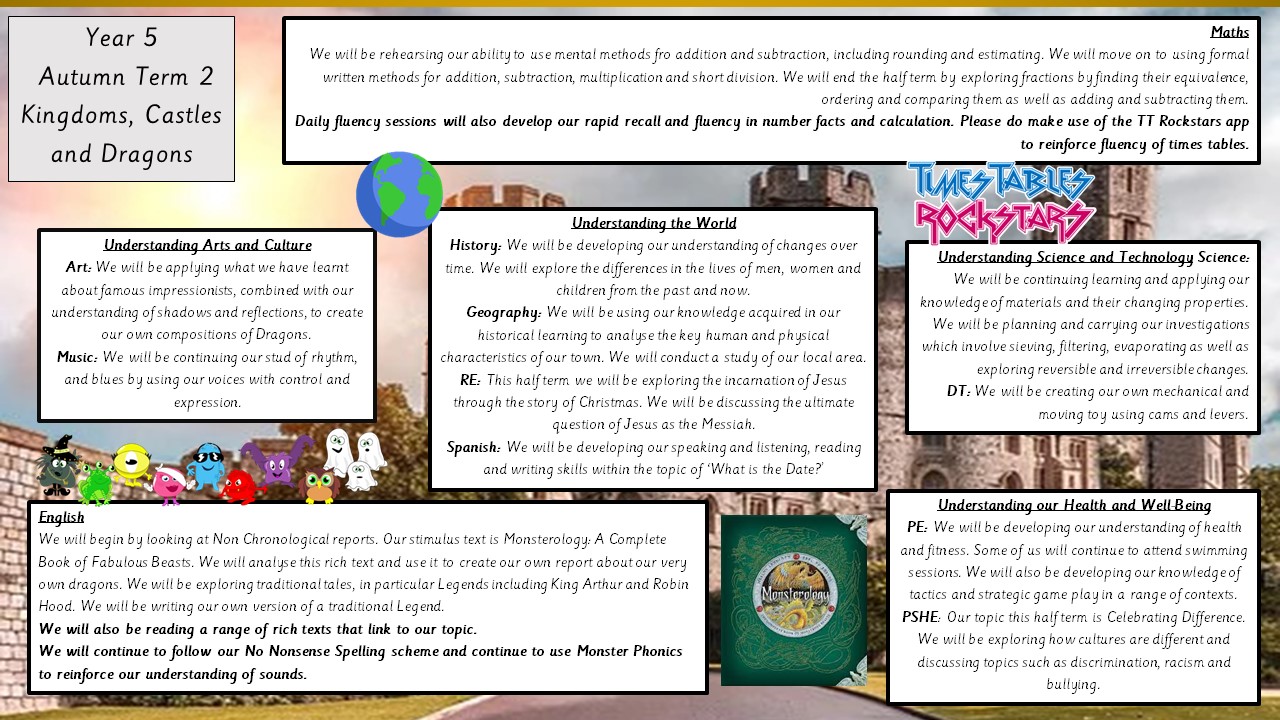 In English, your child will build on all the skills learnt in lower Key Stage 2 and now the focus is on expressing themselves articulately and creatively in their independent written work. Children will be encouraged to write increasingly complex sentences using powerful vocabulary and a wide range of punctuation. Year 5 is an opportunity to develop reading and writing stamina and independence in preparation for Year 6 and the transition to secondary school.
In maths, the focus shifts away from times tables to understanding fractions, decimals and percentages. Your child will continue to develop mastery of key skills that can be applied to a wide range of challenges. Reasoning and problem-solving are a big part of maths this year – it is all about developing the confidence and resilience to work things out independently.
How can I help my child in Year 5?
Keep on hearing your child read out loud every day, even if they are really fluent and independent readers by now. Challenge your child to ask questions about new vocabulary or places and people mentioned in the story that they might not know much about – it's a great opportunity to learn about the wider world and promote curiosity. It is also a great idea to keep on reading out loud to your child, choosing books that you will both love to share together.
Homework in Year 5 can be frustrating sometimes, especially when it involves problem-solving or lots of independent reading and writing. At this point in school, your child is focusing on learning resilience and perseverance – developing independence is so important as they move on to Year 6 and secondary school, and the best thing you can do is to model a positive attitude and support your child to give things a go to the best of their ability. A good tip is to let your child 'be the teacher' – ask them to 'teach' you how to do the homework.
Please visit your class page to find out more information about your child's learning each term.
Home Learning
In line with the rest of the school, we encourage your child to spend time reading at home each evening. This can be recorded in their Reading Record by an adult or by the child.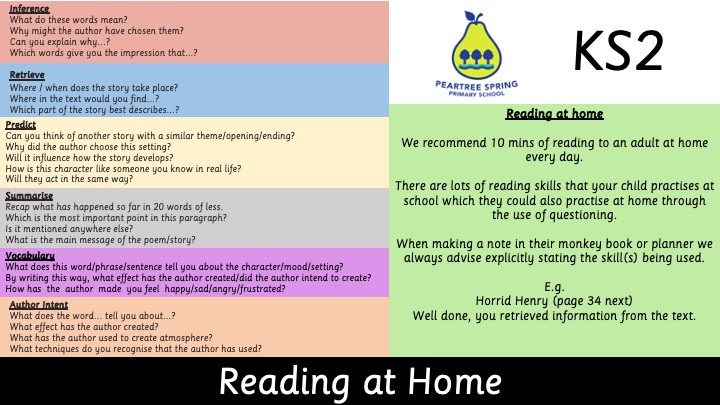 We encourage your child to spend 10 minutes each evening practising their multiplication skills by playing TTRockstars. Please let us know if you need any support with this.
Each Friday, we set homework on Education City and Google Classroom. We post a selection of activities for your child to complete. They should spend no more than 20 minutes on each activity.
Water bottles
We ask that your child brings a named water bottle to school each day. These are kept by our sink so that your child has free access to them throughout the day. Your child can refill their bottle at one of the water fountains when they need to.
PE kits
We ask that your child has their PE kit in school each day of the week as our timetable is subject to change due to the weather and the availability of space. In line with our school uniform policy, they require a pair of plain blue jogging bottoms for the winter months as we may have our lesson outside.
Year 5 Webinar – Year 5 Webinar PowerPoint
Previous Curriculum Maps