The School Day
7.30am – Breakfast Club
8.50am – Start of the school day.
10.30 – 10.45am – Break
12.00 – 1.15pm – Reception Lunchtime
12.00 – 1.00pm – Years 3 and 4 Lunchtime
12.15 – 1.15pm – Years 1 and 2 Lunchtime
12.30 – 1.30pm – Years 5 and 6 Lunchtime
3.15pm – End of School Day
3.15 – 4.15pm – School Clubs
After School Club available until 6.00pm.
Children at Peartree Spring Primary School have access to an onsite Breakfast Club and After School Club that runs every day.
We have a range of extra-curricular activities arranged by both the school and outside organisations.
Our weekly assembly timetable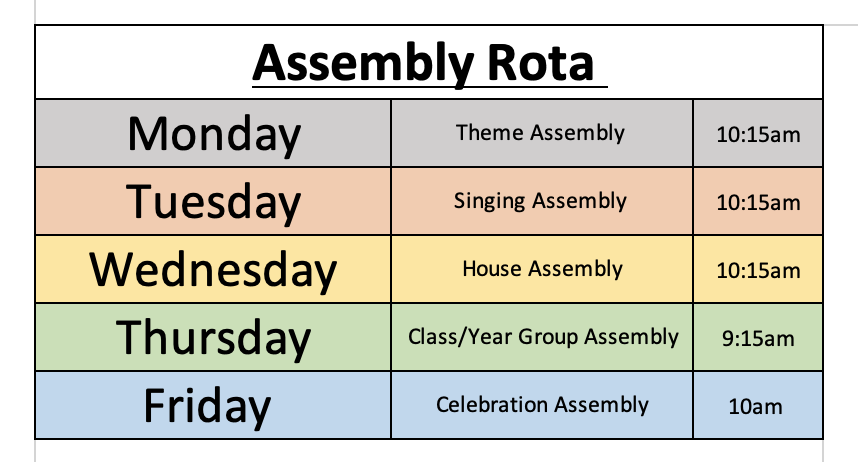 Monday – Whole School Assembly
In this assembly, we introduce our main theme of the week. This may be linked to a national event, a Rights Respecting School article, a well-being theme or one of our pupil voice events.
Tuesday – Singing Assembly
The whole school gather to learn new songs and musical language.
Wednesday – House Assembly
This assembly is led by our House Captains. They deliver the information to the children in their house teams. It provides an opportunity for the children to delve deeper into our theme of the week. The House Captains also use this time to set house challenges which encourage the children to help their house win the weekly house competition by earning extra points.
Thursday – Class Assembly
Each class takes a turn to put on a show for their adults. Adults are invited in to watch their child take on their role.
Friday – Celebration Assembly
Each week the whole school gathers together to celebrate individual and team successes. Each class selects a Star of the Week, Phonics (KS1) or TTRockstars star, Star Reader and Maths Star. Sporting successes and birthdays are also mentioned. Children also share home achievements such as sports club awards in this assembly.
We are proud to virtually invite you to our weekly Celebration Assembly. Each week you will receive a unique link to join live every Friday at 10am. Replays remain available for 48 hours after the assembly has finished.
You can view a copy of our Celebration Assembly slides by clicking here.
This Week's Stars: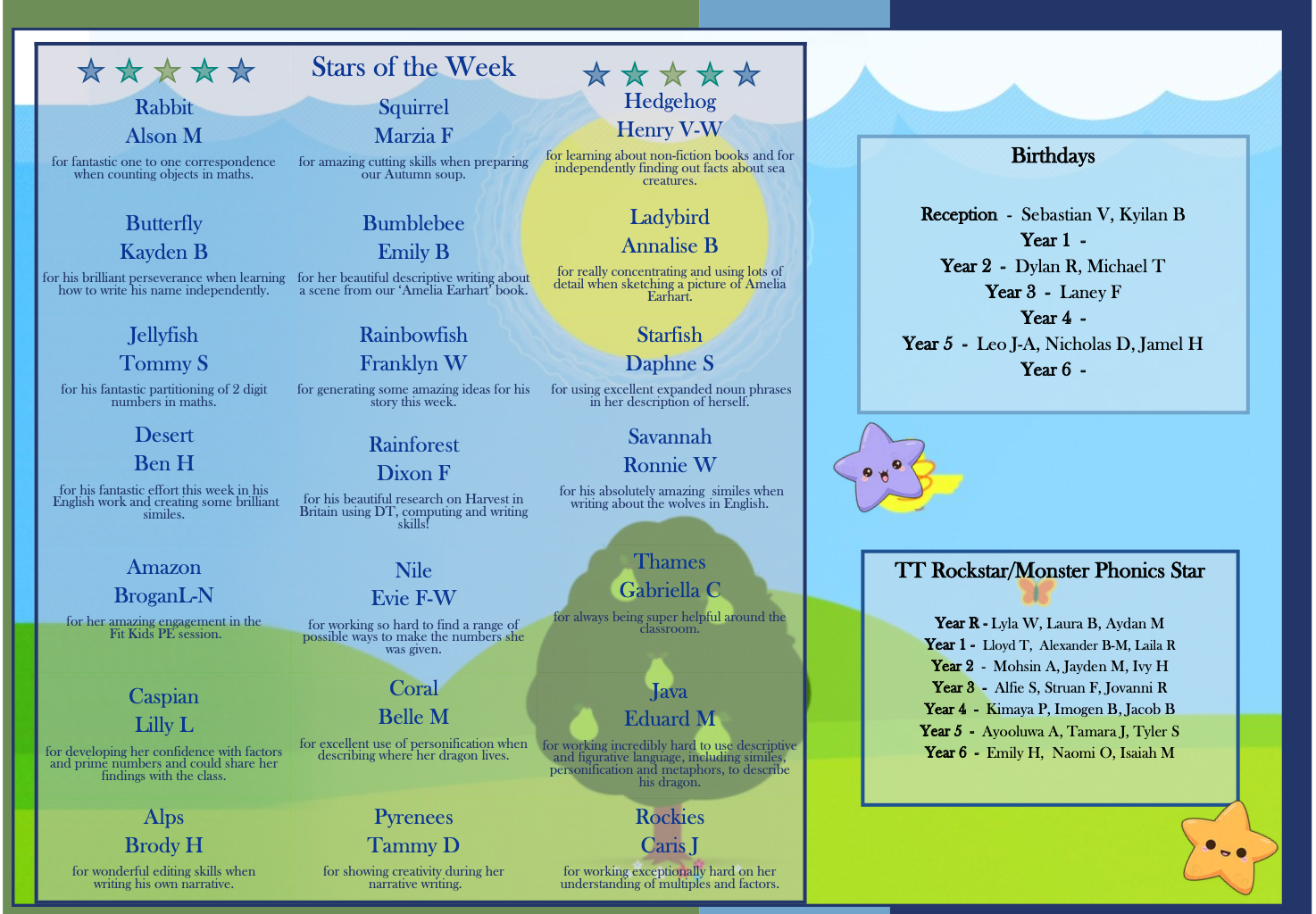 Previous Stars:
Autumn 1
Autumn Term Assemblies
Spring 2
Week 1 – Fairtrade Fortnight – Art. 32 The Right to Protection from Work

Spring 1
Week 6 – Safer Internet Day – Art. 24 You Have the Right to Information to Help You Stay Well

Week 5 – Chinese New Year – Art. 7 You have the Right to an Identity

Week 4 – Burns Night – Art. 7 You have the Right to an Identity

Week 3 – Martin Luther King Day – Art. 2 All Children Have Rights

Week 2 – The Epiphany – Art. 30 The Right to Practice Your Religion

Week 1 – New Year Resolutions – Art. 29 The Right to Develop Your Talents

Autumn 2
Week 7 – Christmas Around the World – Art. 30 The Right to Practice Your Own Religion

Week 6 – Advent – Art. 30 The Right to Practice Your Own Religion

Week 4 – UK Disability History Month – Art. 29 The Right to Develop our Talents

Week 3 – Charity – Art. 27 The Right to Food, Clothing and a Safe Home

Week 2 – Remembrance Week – Art. 38 The Right to Protection from War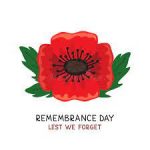 Week 1 – Festivals of Light Around the World – Art. 14 The Right to Our Own Beliefs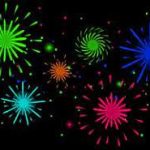 Autumn 1
Week 6 – Friendship – Art. 15 The Right to Friendship

Week 5 – Black History Month – Art. 8 The Right to an Identity

Week 4 – Harvest Festival – Art. 24 The Right to Nutritious Food

Week 3 – Community – Macmillan Coffee Morning – Art. 24 The Right to the Best Healthcare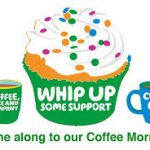 Week 2 – Resilience – Emma Raducanu – Art. 29 The Right to Develop Your Talents

Week 1 – Democracy – Art. 12 The Right to an Opinion