Personal, social, health and economic (PSHE) education is an important and necessary part of all pupils' education in our school and includes statutory relationship and sex education (RSE).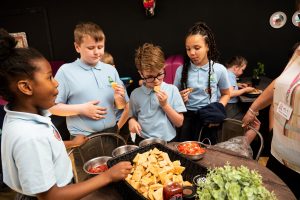 Our PSHE education programme aims to equip pupils with a sound understanding of different risks and with the knowledge and skills necessary to make safe and informed decisions.  All classes follow the Jigsaw scheme of work, which places strong emphasis on holding a wide range of moral and ethical discussions.  In addition to our scheme, PSHE knowledge and understanding is embedded into our daily classroom curriculum and whole school assembly agenda.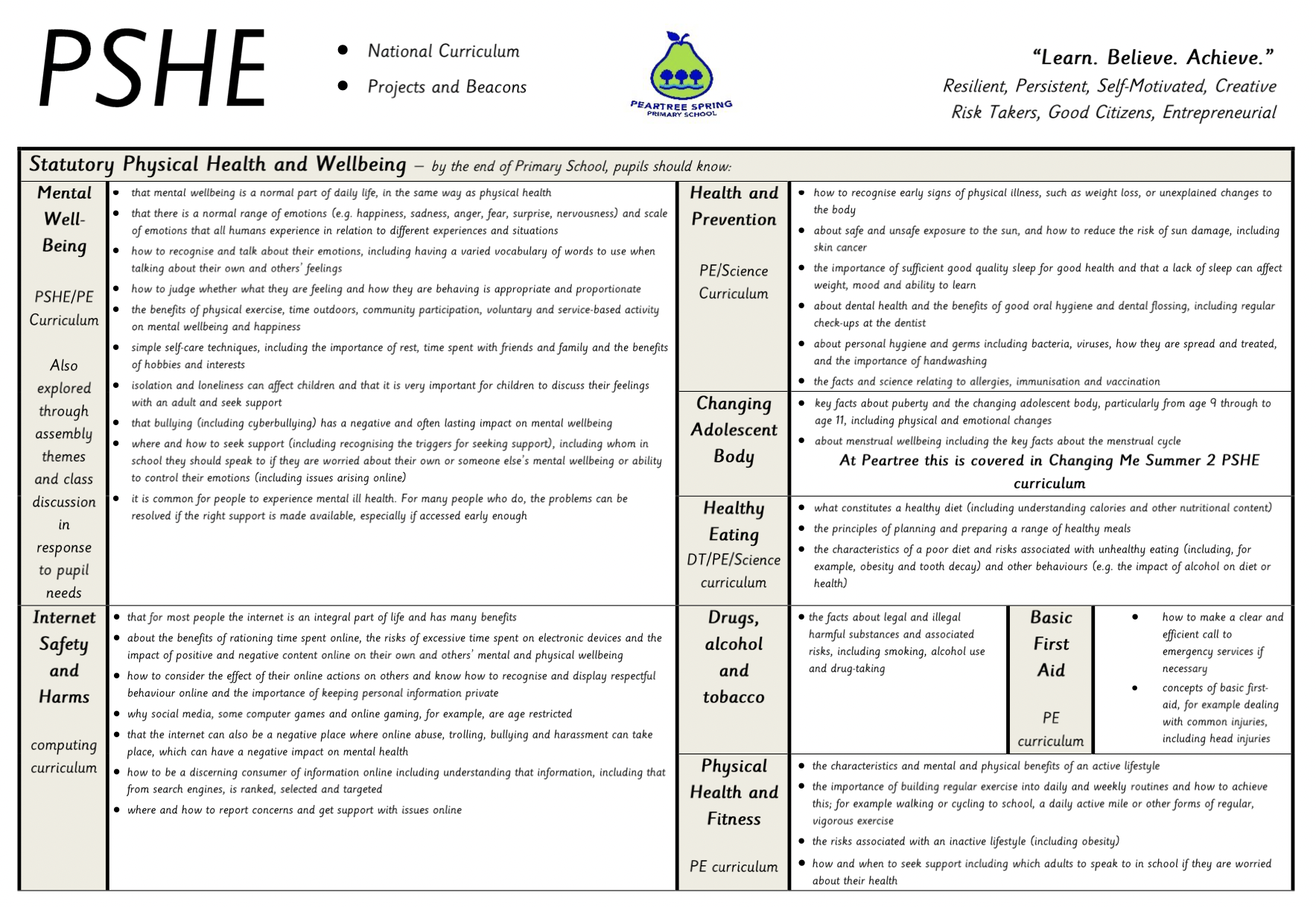 PSHE Curriculum Coverage and Beacons 2020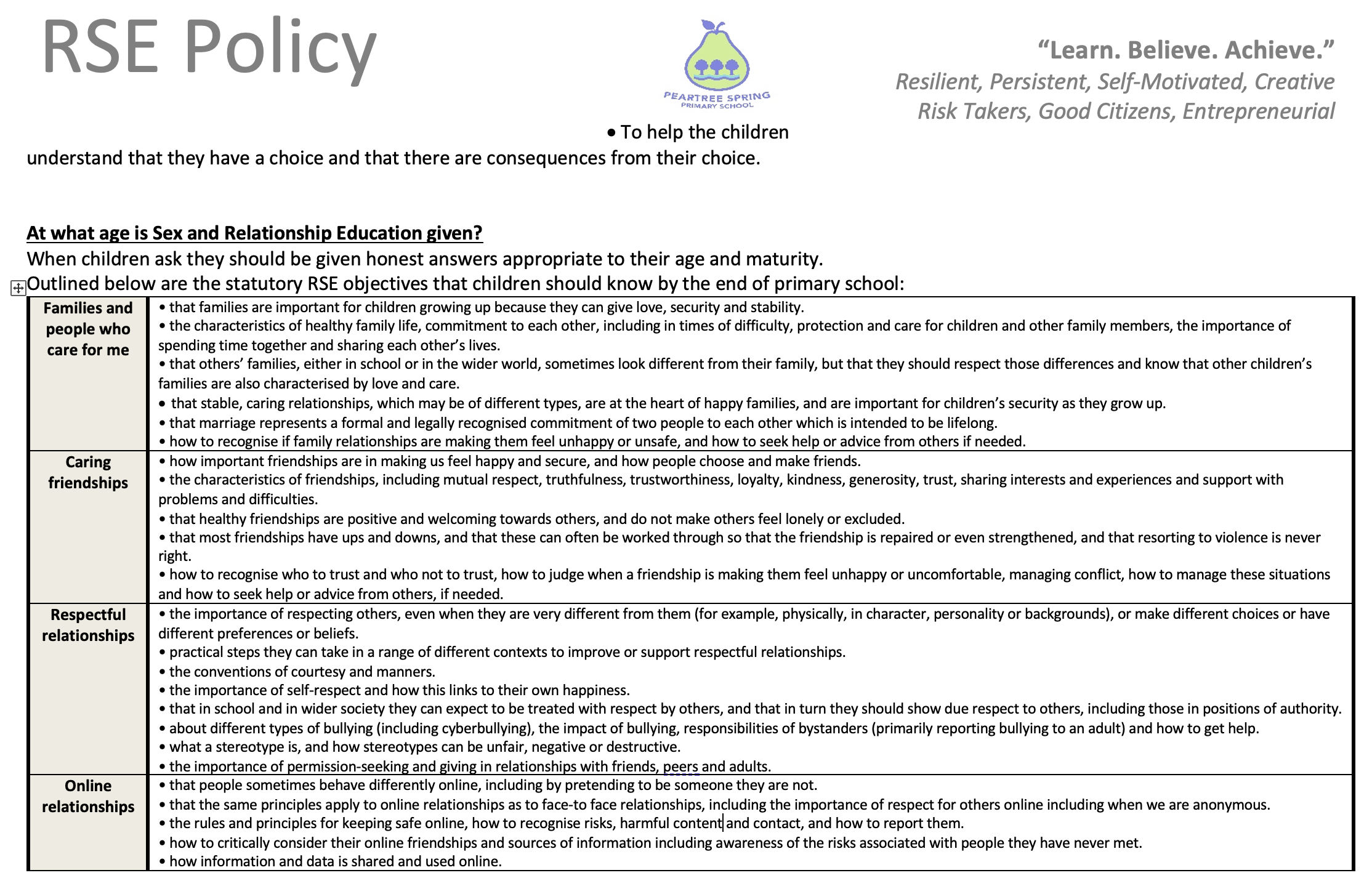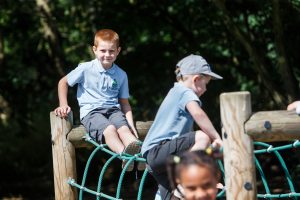 The well-being of our children is paramount and we aim to equip them with the skills needed to be well-balanced, happy, confident and healthy members of British society. We aim to develop understanding of their personal responsibility towards themselves and others so that they flourish as individuals within the community. We strive to provide a nurturing culture in which all children are valued, heard and supported. Our goal is to ensure that our children feel safe and know how to ask for help.
In PSHE education, we aim to build, where appropriate, on the statutory content already outlined in the national curriculum: drug education, financial education, sex and relationship education (RSE) and the importance of physical activity and diet for a healthy lifestyle.
Topics include citizenship, rights and responsibilities, rewards and consequences, democracy and dealing with specific issues such as peer pressure, bullying and conflict.
Our PSHE statement of intent outlines our ambition for children to develop understanding of their personal responsibility to themselves and to others and to equip them with the skills needed to be happy, well-balanced and confident members of British society.  Our Jigsaw programme encourages circle time discussion and reflective opportunities.
We strive to deliver lessons that are engaging, interactive and immersive.
We value pupil voice.
Our whole school teaching and learning ethos encourage collaborative learning either in pairs or groups or with other year groups.
Our innovative 'aspirational people' curriculum aims to teach our children about PSHE related concepts through inspirational people from our past and present from a diverse range of beliefs and cultures.
The Jigsaw curriculum specifically supports social development through whole school topics, including celebrating differences and relationships.
Conflict resolution is a key aspect of the Jigsaw curriculum.
The Being Me in My Own World topic specifically focuses on understanding British values of democracy.
We hold regular whole school assemblies with PSHE themes, helping our children to reflect on big questions and think about other people in the both the local and global community.
Cultural Development
Our pupils learn about many different cultures and people through our curriculum – we focus on developing respect for people from all cultures and backgrounds.
Through cross-curricular topics and rich texts, our children make links between PSHE and other subjects, and are interested to find out more about our culturally diverse world.  Our cross-curricular topics and the PSHE curriculum develop understanding of how many aspects of our British culture today are linked to the global community.
The curriculum explores our understanding of justice, fairness, identity, democracy, freedom and belonging and encourages our children to ask big questions about their role in British society.
We recognise that equality and cultural diversity Britain is something to value and we promote understanding of global rights issues through our affiliation to the UN Sustainable Schools programme and UNICEFs Rights Respecting Schools.
Join us on Friday, 8 October by taking part in #HelloYellow and raising vital funds to support Young Minds work. Dig out your neon socks, custard scarf and banana hat – let's show young people they're not alone with their mental health!
We all struggle with how we're feeling sometimes and it's normal to have ups and downs.
This year might have felt a little more down than up. But it's the little things that have got us through it – the morning walks, singing in the shower, the perfect cuppa, that Netflix show that got us all buzzing, the bestie who makes you LOL, the teacher who has your back.