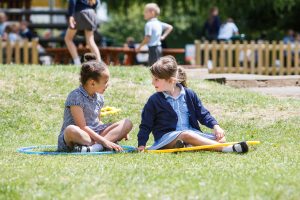 At Peartree Spring Primary School, we are committed to supporting the emotional health and wellbeing of our children and staff.
We have a supportive and caring ethos and our approach is to establish a school culture where everyone is respected and all are deeply valued.
We aim to teach our children about the importance of both their physical and emotional wellbeing through different subjects in the curriculum and in whole school assemblies.
We aim to develop understanding of their personal responsibility towards themselves and others so that they flourish as individuals within the community. Our goal is to ensure that our children feel safe and know how to ask for help.
At our school, we know that everyone experiences life challenges that make us vulnerable and at times, anyone may need additional emotional support. We take the view that mental wellbeing is everyone's business and that we all have a role to play.
At Peartree Spring Primary School, we have a pastoral team that are able to support children and their families which may be in need of individualised programmes. We work alongside other professionals to provided the best support packages for the more challenging times our families might be facing.