Welcome to Desert Class!
Your teacher is Miss Wilde and your TA is Mrs Anderson.
Our Autumn topic is Rainforest Rangers!
We will explore the natural world, rainforest animals and our local habitats. 
English
We will begin this year by reading and exploring The Paper Bag Princess by Robert Munsch. We will explore the structure, plot and characters of the story before mimicking the writing style and learning new grammatical skills as well as recapping and consolidating Year 2 skills. We will then begin to create our own story based on the original.
 Fluency: Fluency sessions will consolidate and 'overlearn' key skills from Key Stage 1 so that they are kept fresh and used correctly throughout all work.
Handwriting: We will have daily handwriting sessions that will teach the children correct letter formation, joins and how to use a pen correctly.

Spelling and Phonics: We will begin Year 3 by consolidating our phonics knowledge using Monster phonics. We will address any gaps in learning and assess their understanding of High Frequency words too. We will move on to Year 3 Spellings after half term.
Maths
Number: We will use a range of manipulatives and models to support the children with place value and their understanding of the number system.
Fluency: During fluency sessions, we will address any gaps in learning from last spring and summer and build on this knowledge to meet Year 3 expectations. Theses sessions will be quick games and lots of fun for everyone but are vital for the children during this unusual time.
Shape: Towards the end of this half term, we will explore 2D and 3D shapes, rotation and direction.
Times tables: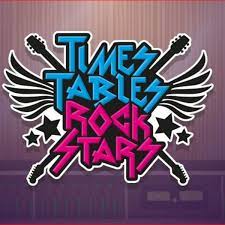 The children will be encouraged to use TTRockstars to build their speed and fluency with their 2, 5 and 10 times tables. We will begin to learn our 3 and 6 times tables in class and strengthen recall with TTRockstars and other games.
Understanding Science and Technology
Science
We will explore how a range of animals, including humans, need healthy diets to thrive in their environments. We will also look at how
some animals have skeletons and muscles for protection and movement. We will also look at the function of these features as well as finding out amazing and bizarre ways that animals have adapted to their environments.
DT
We will design a healthy menu for our rainforest adventure and use food preparation techniques and skills to prepare these healthy snacks.
Computing
We will create a food magazine page,
using a range of software and skills to show our mouth
watering menus, recipes and images of our healthy
rainforest picnic snacks.
Understanding the World
Geography
Using our Science knowledge, we will explore the woodland area in our school grounds, mapping out habitats and detailing any environmental issues. We will then compare this to the rainforest habitats we have been learning about.
History
We will look at significant figures from the past and present and see how they help us to understand the natural world. These will include
Charles Darwin and
Steve Backshall.
RE
We will be exploring
Hindu and Christian festivals, traditions
and key events
Spanish
As an introduction to Spanish, we will learn how to say specific Spanish letters/sounds to aid our pronunciation of key vocabulary
Understanding our
Health and Well-Being
PE
We will be creating jungle animal balances and sequences in gymnastics and playing tag rugby, focusing on moving appropriately in game situations as well as throwing and catching skills
PSHCE
We will be learning about 'Being Me in My Own World' and discussing how to face challenges.
Understanding Arts and Culture
Art
We will read and explore 'The fantastic jungles of Henri Rousseau' by Michelle Markel and learn about the life and art of Henri Rousseau. We will learn the techniques of collage and how to create bold images with paper to mimic the rainforests we have been looking at in Geography. His jungle artwork will become our inspiration for our own rainforest collages.
Music
We will explore differences in dynamics, pitch and tempo through the composition of sounds and create a stripsody of a 'walk through the rainforest'.